We have been providing rust proofing for vehicles in Barrie, ON for over 35 years.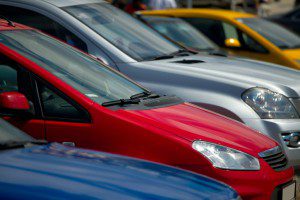 Oil Tech Rust Control Centre Inc. has been serving the Barrie, ON area since 1979. We know the difficulties faced by you and your car or truck during an Ontario winter, and we've worked very hard to provide the very best in body maintenance for any type of vehicle, no matter how new or old it might be. Our rust protection has been specially formulated to withstand the harshest of Canadian winters, so you and your car or truck looks and works great. Proper rust proofing and control will keep your car or truck safer and increase its lifespan, and guard against the damage that can occur with salt, calcium, and acid rain.
In order to provide our customers with the highest-quality service possible, our years of experience have led us to create our own proprietary compounds designed to safeguard your vehicle not only  through the winters of Barrie, but also for protection year-round. Our Multi-System Rust Control application targets specific areas of your vehicle that are prone to rust, including the doors, rocker panels, and the chassis and underside of your vehicle.
The work we do is just as important as how we interact with our customers, and great customer service is as essential to us as the quality of work we're able to do on your vehicle. Our satisfied customers have been the key to our 35 years in the business, and we look forward to working with you in your rust control and rust prevention needs for many more years to come.